Can You Survive The 5th Wave?
Hang on for a minute...we're trying to find some more stories you might like.
If you want to keep yourself occupied I'd suggest reading The 5th Wave by Rick Yancey. This novel will keep you on your toes as you read through it.
After the 1st wave, only darkness remains. After the 2nd, only the lucky escape. And after the 3rd, only the unlucky survive. After the 4th wave, only one rule applies: trust no one.
Now, it's the dawn of the 5th wave, and on a lonely stretch of highway, Cassie runs from "Them." The beings who look human, who roam the countryside killing anyone they see. Who have scattered Earth's last survivors. To stay alone is to stay alive, Cassie believes, until she meets Evan Walker. Beguiling and mysterious, Evan Walker may be Cassie's only hope for rescuing her brother-or even saving herself. But Cassie must choose: between trust and despair, between defiance and surrender, between life and death. To give up or to get up.
Follow Cassie Sullivan on her journey to find her little brother Sammie after they were separated by who they thought were the good guys.
If you're debating over reading the book or watching the movie, I would recommend taking the time to read the book and experience Cassie's struggles. Although, the movie cast was greatly picked and it portrayed the main idea of the story, the last quarter of the movie was rushed and it did not emphasize the hardships Cassie had to go through.
I do know that not everybody likes reading so people won't take the time to read the book when they can rather watch a movie. But The 5th Wave is one of those novels that are so much better as a book, rather than a movie. There was too much going on in the book to be able to put it all in the movie.
I hope you take the time out of your day to read about Cassie's journey and find out if she finds her little brother Sammie. Who knows, maybe on the way Cassie will find some romance.
So, are you ready to read The 5th Wave?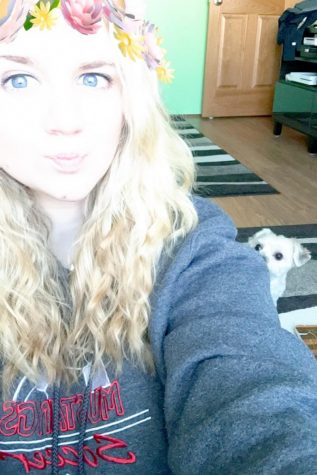 Bernadeta Buikyte, Staff Writer
Bernadeta Buikyte is a Junior at Oak Lawn Community High School. This is her first year as a staff writer for Spartanite. In addition to Spartanite Bernadeta...