Spartans Hoops Eye SSC Red Title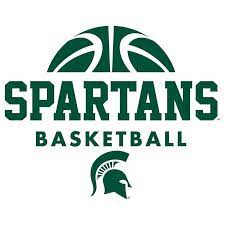 This upcoming Boys' Varsity Basketball season will be exciting! Their goal is to reach a South Suburban Conference Red Championship and potentially a Regional Championship this year. The team has been preparing this off-season and is ready for the new campaign. The Spartan-Ram Classic Tournament starts the season this year. It is a four-day event from November 21-25 (See schedule for game days).
"Our group this year has the potential to be very successful provided they buy into doing all the little things conducive to playing winning basketball," said Coach Jason Rhodes.
Highlighting some of the key players that Rhodes is grateful to have on the team are Ayham Salah (Sr.), Robert Wagner (Sr.), Eduardo Chiquito (Sr.), Corey Lee (Jr.), and transfer Xavier Sulaiman (Sr.). Everyone will play a part and role on the team. Tryouts for Freshmen, JV, and Varsity are on November 7th and 8th.
"Along with a few new faces, we have some returning seniors who waited and prepared last year for their opportunity to step into much bigger roles this season," Rhodes said. "We're looking forward to helping them excel to the best of their abilities."
Going into the season, the team knows their best play must be in conference matchups. These will be some of the best games; there are many conference games, but some stand out more than others. First, the conference home opener against Hillcrest HS is on Friday, December 2nd, at 6:30 PM; other great games are vs. Lemont HS on Tuesday, January 13th, and a great matchup versus rival Richards HS Tuesday, February 7th. All in all, the team has 13 home games on their schedule this season.
The Boys' Basketball season should be fun and exciting. They will work hard to succeed and make the school proud in all their practices leading up to the start of the season.