Upcoming Events in Student Council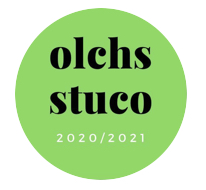 Events like spirit weeks don't occur by themselves, with the help of the Oak Lawn Community High School student council, these fun school activities, are planned, and real world issues are addressed to help better make the school and world a better place for all.
After the massive Homecoming success, which had over 700 attendees. Mrs. Jennifer Sidlow (the club advisor) shared some behind the scenes information and gave a summary on what will be planned for the upcoming months at our school. The next major event was to be the annual Keyser Family Pediatric Cancer Party, which was unexpectedly postponed from December. However, it has been cancelled, so to make up for the delays and suffice the dilemma, a toy drive will be held a toy drive instead for them. The date was not yet decided on at the moment of writing this.
Next, in November we will be planning our Thanksgiving food drive, which all of the funds and donations will be donated to their respective areas like to local food pantries and services in the area. This will be the main focus for the month of October and parts of November. Last but not least, there are surprises coming for teachers (not yet disclosed).
Those are the three main things that the will be a primary focus, There is a lot to plan and finish. Besides all of that, please keep in mind that there are still meetings going on about the food situation in the cafeteria at school. Several members of student council attended a meeting to voice student concerns, and since then people have noticed that it has drastically improved since our first few weeks.
I hope that everything that will be coming will be enjoyed by all of our students and staff. Student Council can't wait to help improve the atmosphere in and around Oak Lawn Community High School, to build a community and leave the place better then we were left it in.
Club Information: Student Council is a Club unlike others, during our meetings which take place every Monday at 3:00 PM where we organize spirit weeks, food drives, and take care of important decisions that could make a big change in this school. If you are interested in joining please contact Mrs. Sidlow at [email protected]