Charging into Chess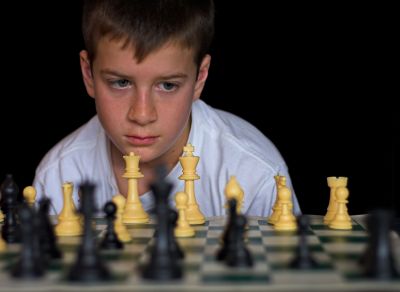 Chess season is back and virtualized! The Spartan chess team is excited to face the ever-changing conditions of their online season in these unprecedented times.
The coach of the OLCHS chess team, John Faro, says, "We've had to really accommodate how practices and matches are run since it's pretty challenging to play chess on a real chess board and maintain that six foot distance. So we've been using Lichess.org a lot for our practices and all of our matches. It's been fun as a coach and a player because the games are all recorded and you can go back and review them at any time and learn from your mistakes. As far as the season is going, it's going pretty well, we've won some matches and lost some matches but found a way to split the season series with Argo, who has won conference the last several seasons. We've had a pretty good attendance at virtual practice and matches as well averaging about 11 players. I'm really quite happy with the way the players have adjusted to the regulations of this season."
One eager chess-player, Mary Teresa writes, "I love chess, and the online version of it brings many advantages and disadvantages. I'm excited to see where the season leads. #chessforever!"
The Spartans of the chess team are evidently confident that they will bring home lots of wins for this season, despite the struggles they've been faced with throughout their season.