Bowling Team Looks to Add to Hot Start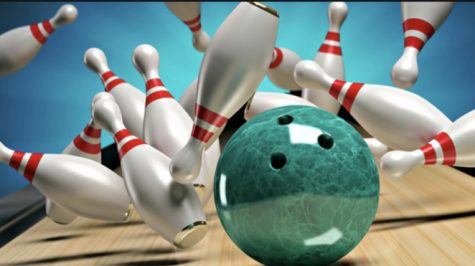 Bowling Team Looks to Add to Hot Start
Brendan Gallian, 12/1/19
The Spartan Bowling Team has roared out to a 4-1 start on the year. At the center of it all in senior Nate Moran.
Going into his freshman year, Moran lacked both substantial experience and desire to bowl. He actually was going to join the basketball team, until he received a letter about bowling from his would-be coach. He tried out, and fell in love. "From that day on, I knew I found a sport that I absolutely love and enjoy every second of."
Moran kept working and kept improving his game. He made the all-conference team and finished 3rd at conference his sophomore year. In his junior year, he qualified for sectionals within one of the toughest sectionals in the state. This year, he hopes to lead the team all the way to state, which he believes they are capable of. 
Outside of bowling, Nate is also on the baseball team and in S.A.L.T.. He believes that the leadership skills he's learned from bowling help him in these activities, and even in his everyday life. 
Bowling coach Kevin Walery has big things in mind for the team, "Our goal is to win the South Suburban Red Conference Title and the IHSA Regional Title and advance to the IHSA Sectional as a team" Moran, along with senior Andy Sandoval, junior Nathan Strang, sophomore Steven Hebel, and freshman Ramiro Garcia look to bring the bowling team into the spotlight.