Girl's Track and Field Triumph!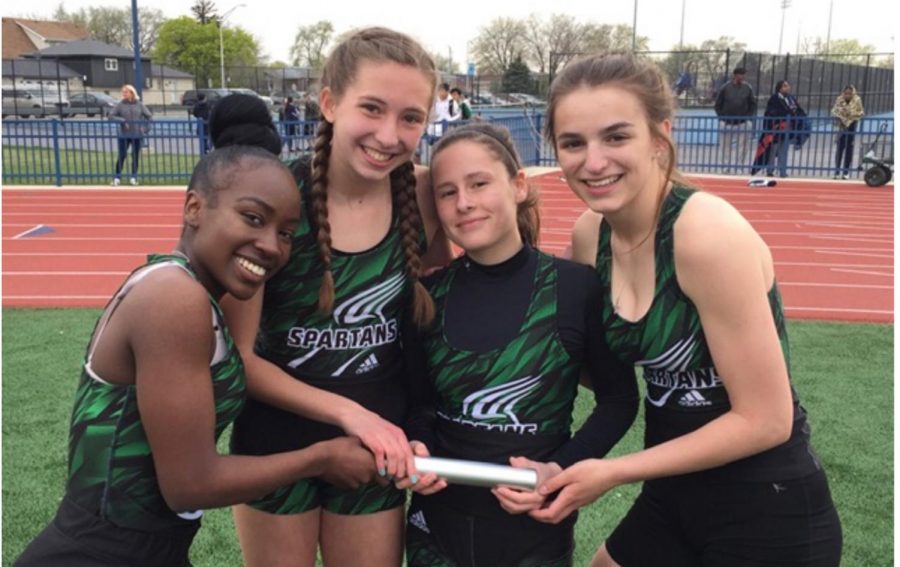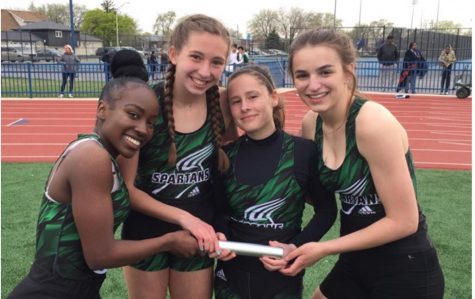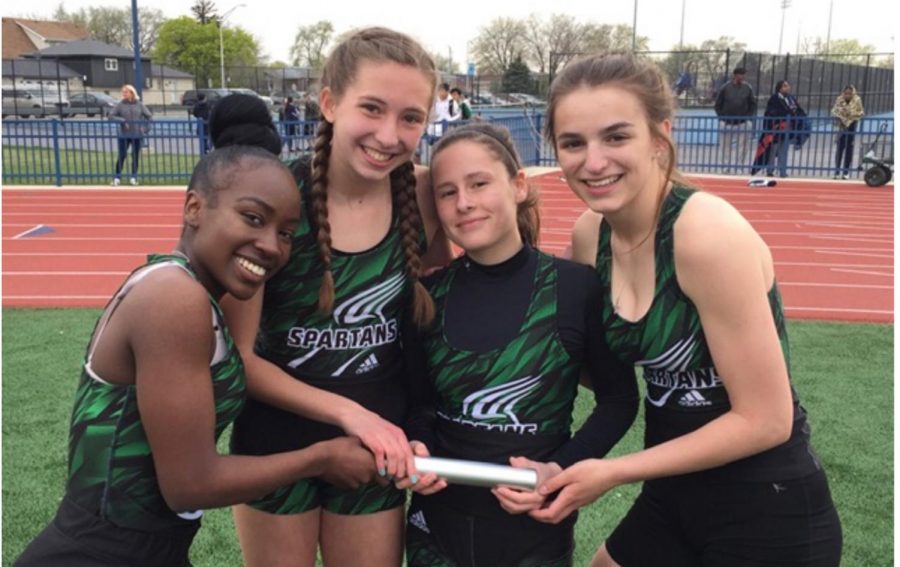 The girl's track and field team has nearly wrapped up their season, and it was certainly one of their best ones yet! The team performed at the top of their game in every meet they competed in and proved themselves by working harder at each and every practice. This hard work and dedication led to a successful finish for both the JV and Varsity teams at the conference meet, along with a school record being broken by the 4×200 relay team earlier in the season.
Led by head coach Brian Fiene, throwing coach Scott Barnas, distance coach Caitlin Glynn,pole vault coach Ryan, and jumps coach James Clendenning, the JV team took first at conference, and the varsity team took second.
From the varsity team, Franki Liberti took second and Olivia Shell took third in the two mile event. Emma McGrath placed first in the 800 meters event, and Maddie McGrath took first in pole vault.
The varsity 4×800 relay team and 4×400 relay team both captured first place.
Meanwhile, senior and team captain Alyssa Arteaga bounced back from a spine injury. "For being injured, my season went really well.Most people with my injury never recover. I was out for ten months." She went on to perform at a top standard and represented the girl's varsity program very well.
The JV team's dedication led to a strong first place finish. Megan Berry placed first in the triple jump. In the pole vault event, Allysa Canales took first and Maddie Ryan placed third. Emma Garrett placed first in discus and Vanessa Carr took second in the 100 meter hurdles.
The entire team represented Oak Lawn Community High School extremely well and their performance all season is something they should be very proud of. Congratulations to all the girls and coaches on a remarkable season!