Big Losses Make For Big Gains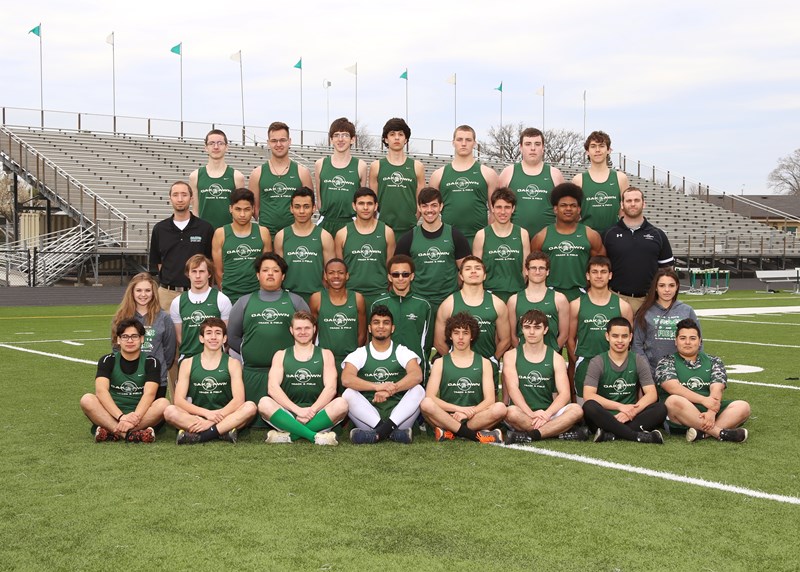 Jose Hernandez, Guest Writer
January 18, 2019
Tis the season to run in circles! The boys track and field officially kicked off their season last week with their pre-season workouts. Coming back six months later after a highly successful 2017/2018 season, full of personal records, a new school record, state qualifiers, and a state medalist, this season faces some difficult changes. Majority of these challenges comes from the changing leadership the team will be experiencing: Head Coach Mr. Cryan, who also happens to be a two-time coach of the year, has stepped down to become the new Athletic Director; Throws coach Mr. Probst has retired after countless seasons with the team; and, in addition to the loss of two coaches, the team faces a loss of many of last year's state qualifiers.
Yet, despite these many losses, the team looks set to bounce back into another stellar season. Former distance/jumps coach Mr. Repa has returned, after three years of absence, as a replacement for former distance coach Mr. Cryan. Commenting about the loss of star athletes this year, Repa stated, "We have just graduated a lot of points, losing a sprint squad and a thrower, but the talent is there. It will take a lot of work and we'll have to dig deep but there are people who can definitely fill in these empty shoes."
With Repa being known for his rigorous workouts and high expectations of his runners,  the distance team looks ready to tackle distance powerhouse Shepard High School with the cross country stars, Jaydon Pirkl (Sophomore), Mike Majcherek (Senior), and Angel Reyes (Junior). In an interview with Coach Repa, he commented, "I have a reputation for having a crack in the whip with my workouts, however, I plan my workouts to be aggressive because in turn it creates a growing mindset to never give up, and creates an understanding of the meaning of physical challenge. If we want to beat schools like Sandburg, Downers Grove South, or Downers Grove North, all of whom have amazing distance squads, we have to be aggressive and match their level of intensity."
As for the sprints team, this season looks to be a breakout season for 400m runners Masato Cabalona (Senior), and Zach Olejniczak (Junior). As well as for 100m runner Ken Cabral (Freshman). Zach O. also looks forward to a state qualifying position at the end of the season, missing the 300m hurdle qualifying position by half a second due to tripping on the ground the two years. As for what Coach Repa expects for the team, "Having similar success to last year? It's always a possibility. If we have the same sectional as last year, we'll be in a golden spot for state qualifiers. We will have to work incredibly hard, but it'll be fun and I think we can do great things."
All in all, with increasing numbers and a determination to win Conference as they did in 2017, the Boys' Track and Field Team looks set to make some surprise victories for this upcoming season.