Spartans Attend Publications Conference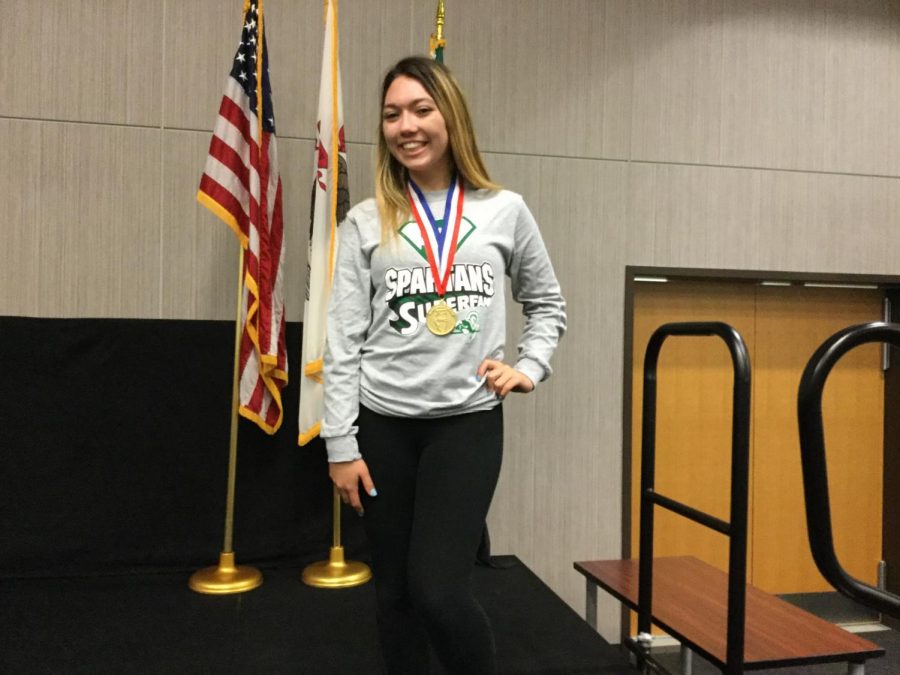 Mr. DiFilippo, Journalism Sponsor
November 2, 2018
Famous American statesman Ben Franklin once said, "either write something worth reading or do something worth writing."
The Oak Lawn Community High School Journalism students did both as Kendallyn Julkowski captured first place in a mock review writing event and other journalism students honed their writing skills at the South Suburban Conference Publications event at Moraine Valley on Friday October 12th.
The SSC Publications Conference is an event where schools in the conference bring their journalism students to compete in a couple of mock writing events and to learn from professionals in the journalism field. Kendallyn Julkowski in her first journalism event was able to write a winning review for the Spartans.
When Kendallyn Julkowski was asked about the event, she replied, "It was a nice opportunity to challenge my writing skills and I was thankful to have an opportunity to compete and end up doing so well." Kendallyn was not alone in her praise for the event.
Journalism Head Coach Patrick DiFilippo said, "We look forward to this event every year. We get a chance to learn about trends and advancements in the fields of journalism and design.  Our students get to ask questions and learn from professionals in these fields."
Much of this advice will be used by OLCHS Journalism team as they compete against other school at the Sectional in April 2019.