Rise Up and Watch This Show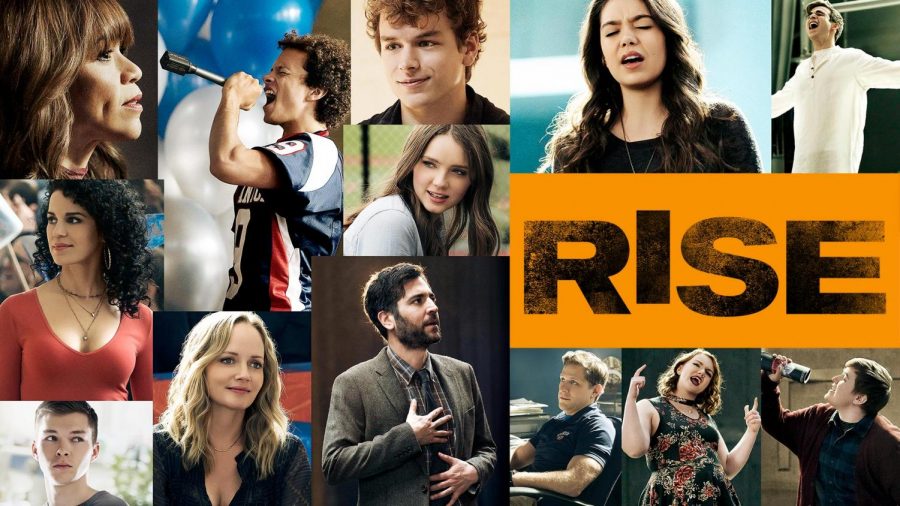 Rise is a new NBC TV show starring Josh Radnor playing Lou Mazzuchelli, an entirely uninspired English teacher trying and failing to get his students to connect with Steinbeck. For some unknown reason, Lou walks into the principal's office and asks to be put in charge of the theater department, even though it is already being run by Tracey Wolfe (Rosie Perez). Tracey has continued to direct the same films year after year. By agreeing to work for less than Tracey and without bothering to consult his wife Gail (Marley Shelton), Lou gets the job and exchanges the production from Grease to Spring Awakening and casts Lilette Suarez (Auli'i Cravalho), a girl who's struggling to get by, and Robbie Thorne (Damon J. Gillespie), whose status as quarterback of the football team puts Lou in the crosshairs of Coach Strickland (Joe Tippett).
As the cast starts rehearsals and approaches opening night, new problems arise not only for the production, but also for the kids. Rise takes the watcher through the lives of various struggling teenagers. It is one show that points out many different life difficulties. Just like in their musical, Spring Awakening, the students and teachers go through many hardships like alcohol abuse, money issues, family issues, and many more.
This show does an amazing job at portraying the lives of teenagers and the adults involved in their lives. It constantly keeps you on your toes and wondering what's to come next. Airing every Tuesday, the tension keeps progressing as the students prepare for opening night and unexpected conflicts arise every step of the way.