The Spanish Arabic Speaking Community Outreach Event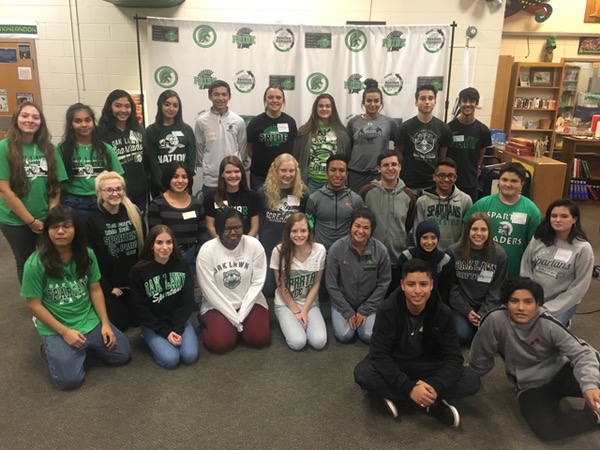 The Spanish Community Outreach Event has been an OLCHS tradition for the past 4 years. Every year, the Spanish 4 Honors Class organize and host the event. This year, the students of Spanish 4 Honors invited the MSA, Muslim Student Association, to co-host the event. This school year, the event was held on Wednesday, November 15 at 6pm in the Media Center.
The students of Spanish 4 Honors and of MSA, made a schedule of how everything would run during the event. Families would first sign-in right when they walked into the media center. Some students would assign tour guides to specific families, and those tour guides would later give a tour of the entire school in 20 minutes. When the families returned, the families had an opportunity to get a look at all the activities and sports we have at OLCHS. Students of Spanish 4 made poster boards describing multiple activities and the sports that are offered at Oak Lawn Community High School. Families were able to play games, while kids were able to color and play other games. A couple students, put on some Spanish music and Arabic music to get the families up and dancing. Students from MSA were able to dance their traditional dance, with many kids and families joining them. The students also set up a food table, in which families were able to eat and take snacks throughout the event. Finally, after the games and dancing, there was a lottery in which one of the teachers gave a TV up for the lottery, as one of the prizes.
Overall, the Spanish Arabic Community Outreach Event was a great success this year. We had a lot more families join us this year at this event. The students of Spanish 4, Spanish 4 Honors, and MSA were very excited to organize and host this event, and were very pleased with the turnout!