Horoscopes: Thanksgiving Survival Edition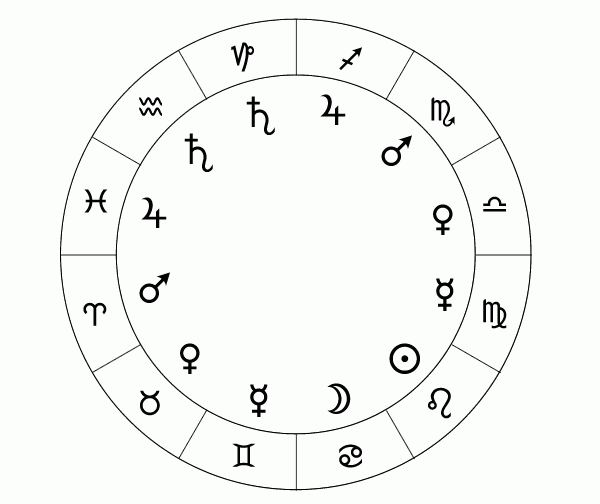 Hang on for a minute...we're trying to find some more stories you might like.
Horoscopes: Thanksgiving Survival Edition

Aries
March 21 – April 20
Thanksgiving is a fun holiday for you, since you get to reunite with your family and brag about all of your annual achievements. However, it doesn't take much to tire you out or test your temperament. Compose yourself and remember Thanksgiving is about giving thanks, not arguing with the first relative that disagrees with your political views.
Taurus
April 21 – May 21
You love all of the traditions that come along with Thanksgiving… Except for the food. You may be uncompromising when it comes to trying new food, especially that particular casserole your aunt makes every year that's nauseating to look at. When pressured to try new things that make you nervous, either accept it with a smile, or say you're full, if you can't muster that up.
Gemini
May 22 – June 21
You hate the repetition of Thanksgiving and you want to shake things up. That's not bad, but don't leave your family in the dust. That's something you can't switch out every year. Just remember what's important is unity and gratitude.
Cancer
June 22 – July 22
You enjoy Thanksgiving and the meaning behind the holiday, but every year your distant relatives always ask pressuring personal questions that make your head spin. "Did you get your driver's license yet?", or "Which college do you want to go to?", or worst of all, "What do you want to do with your life?" When faced with such significant questions you just don't want to worry about over holiday break, just nonchalantly give a decent answer, even if it's a little stretched, and move on. Focus on being thankful for all of the great things you currently have, not all the things you need to achieve within the next few years.
Leo
July 23 – August 21
You have all the right to share about your year. Sell yourself, show off what a good person you've become over the span of 365 days. But don't be that one relative that always tries to one-up everyone. Success is something worth celebrating, but arrogance is a trait no one admires. Be receptive and humble.
Virgo
August 22 – September 23
Thanksgiving is an opportunity to take a break from school and wolf down as much food as humanly possible. That's totally fine! Let it all out! Just don't eat until your stomach is bloating and you feel like you're going to "let it out" in an entirely different way…
Libra
September 24 – October 23
Don't waste so much energy trying to avoid your relatives. Life is too short to act around your family. Find one of those family members and strike up a conversation about something that interests you. Surely, you'll find someone surprisingly fun to talk to.
Scorpio
October 24 – November 22
If you're going Black Friday shopping, don't be brutish to the people around you. Be the better person and treat people with kindness with respect. Make the world a better place by not becoming the antagonist of someone else's Black Friday horror story.
Sagittarius
November 23 – December 22
It is your time to shine! Your birthday's coming up, your fantasy football team is doing extremely well, and you're overall pleased with yourself. Have fun this Thanksgiving break and give it your all!
Capricorn
December 23 – January 2
You embrace Thanksgiving with all your might, even if some consider it to be the shadow of Christmas. Spread gratitude and joy. Put smiles on your relatives' faces and party like there's no tomorrow.
Aquarius
January 21 – February 19
As a humanitarian, spend your break giving back to the community to repay for all of the good 2016 has brought. Even if you don't necessarily enjoy this, it will feel good to help others and get work done. Be productive!
Pisces
February 20 – March 20
Thanksgiving isn't just about the football. It may be a fun side attraction, but don't spend all your time staring at a screen when you could be reconnecting with loved ones you won't be seeing for a month, a year, or even longer. Make time with your family last.