Drama Club Moving Forward To Their New Play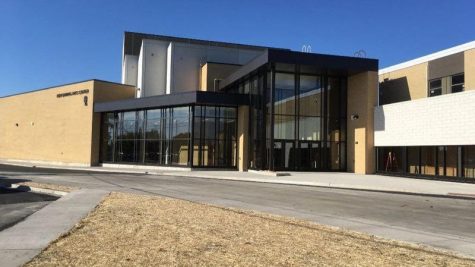 Here at Oak Lawn Community High School a.k.a OLCHS, the theater club is making a rendition of the classic musical from 1960 and 1986 named Little Shop Of Horrors. The Drama Club works hard on this musical. "Everyone in the show is important and every single person is needed to make the show what it is" Lilly Hansen (Encore) stated. " The most exciting part about drama club is finally being able to be back in  live theater especially after the year we've had where everything was virtual and recorded and not the true meaning of theater which is being surrounded by friends and having fun." Quinn Haywood (Mr. Mushnik) stated. Everyone part of this experience can say the same thing over and over again. Drama Club is a safe environment where anyone is welcome to be a part of a project.  She Kills Monsters, Chicago, The Wizard of Oz and other various plays they have done have shown their determination and they have done nothing but live up to the rumors saying that their programs are extraordinary.
Haywood later stated "When this show premieres at the end of October, you can expect one of the best shows that Oak Lawn has put on in a while. Highly due to the fact that COVID has been hitting us hard". He then stated " The play to me is about this guy who is in love with this female and like really wants to grab her attention and cant see any other way to do that besides the only way he knows is which is by plants.". The play premieres October 29th and the last performance is October 30th. It will be an experience you do not want to miss.