Wrestling Team Leaps Into Action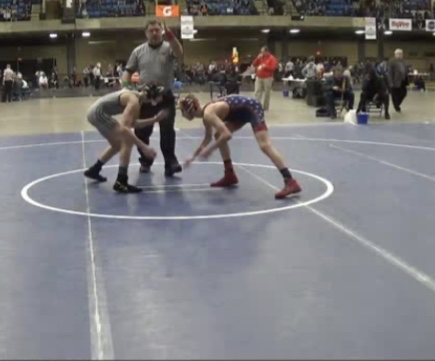 Wrestling Team Leaps Into Action 
Brendan Gallian, 11/30/19
How do you end a 28 year conference title drought? With confidence, a trait that senior Jordan Sprycha certainly isn't lacking. 
Jordan started wrestling as a way to stay involved with athletics after the football season ended. Now, he does it for the love of the sport. Over the years, Sprycha has learned a lot from wrestling. "Wrestling has taught me that in life, hard work doesn't guarantee you success, rather it only gives you the chance to succeed. Sprycha has made the most of his chance so far, going 23-17 last year, as well as placing third at conference last season. 
Outside of wrestling, Jordan is a member of NHS, track, and an all-conference football player. Sprycha will continue football throughout his college career at Saint Xavier University, where he has recently committed. As for a career, Sprycha wants to major in a STEM field. 
As for the whole team, wrestling coach Stephen Long sees a bright year ahead. "We are looking to put an exclamation point on this season and capture the Red title." With members like Sprycha, as well as all-conference wrestlers Anthony Bitner, Marcel Bitner, and Mike Kass, that elusive title doesn't seem so far off.