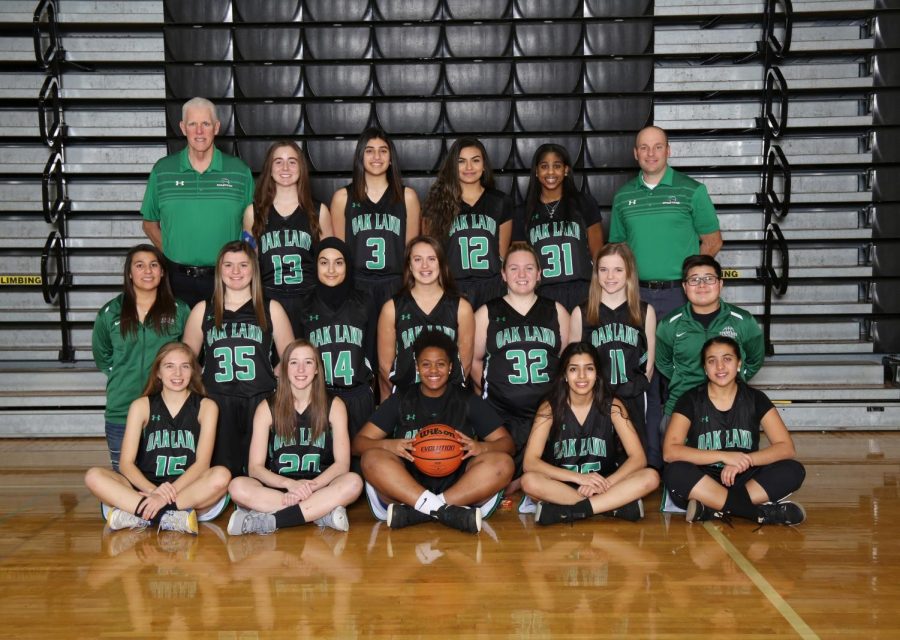 The Lady Spartans are extremely proud to report another successful year for the program!  All season long, the girls pushed themselves to be better basketball players and it certainly showed on the court, with two records being set and winning against some tough teams.
The freshman team, led by coach Mike Trotta, finished with a conference record of 9-4 and an overall record of 15-7. The young Spartans worked hard to adapt to the high school level of basketball.
The sophomore team, led by coach Shawn Neubauer, had a fantastic season with a conference record of 11-2 and an overall record of 17-8. The girls overcame many obstacles and pulled through to end Shepard's undefeated streak.
The varsity team, led by coach Mark Sevedge, found success in their season, with a conference record of 9-4 and an overall record of 19-12. Their dedication, superb work ethic, and mental and physical toughness led to hard fought wins and well-deserved recognition.
Junior Reagan Cameron broke the school record for most single game three-pointers, scoring 8 of them and beating the previous record of 7. Senior Madelyn McGrath broke the previous school record of 367 career assists. Both girls were named to the SSC All-Conference team, and seniors Samantha Welninski and Briana Sanchez were honorable mention.
The Lady Spartans were victorious and showed their impressive skills in some incredible performances that were displayed. Congratulations to all the players and coaches, and thank you to the 8 seniors who committed to the program and set examples for the younger Spartans to look up to.