Senior Trip Kicks off Final Semester at OLCHS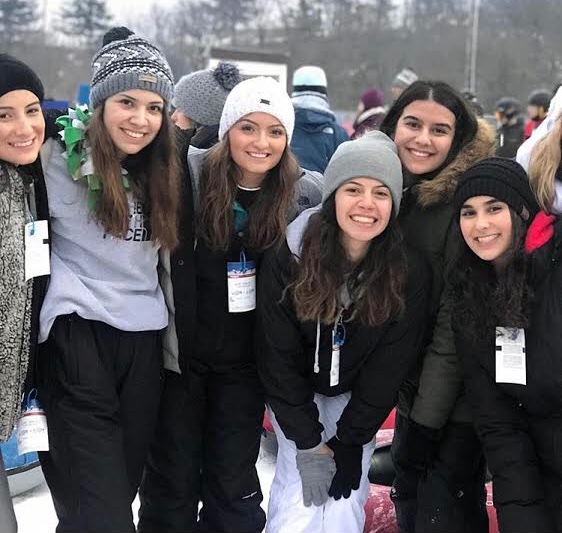 Stela Perojevic, Staff Writer
March 6, 2019
Seniors kicked off their final semester at OLCHS with a senior trip to Wilmot Mountain. While the tubing trip was initially cancelled due to cold weather, they were able to reschedule and enjoy a beautiful day of tubing.
With light snow flurries and beautiful weather, the trip was a success. Icy conditions led to the workers closing a few tubing lanes but that didn't stop the Spartans from enjoying their trip, it only made it that much more fun. The icy conditions led to slippery slopes allowing for seniors to race and speed down the mountain. Seniors were going backwards, racing friends, and tag teaming making the day all the more fun. What better way to destress and relax with friends in the winter!
In preparation for the tubing trip, the Senior Class Advisory Board hosted scarf making meetings as well as informational meetings to talk about upcoming senior events. SCAB used fleece material to make no-sew scarfs that the Spartans could use on their tubing trip.
Throwback songs made the bus trip to Wilmot and back fly by. At the end of the trip many seniors exclaimed that they had wished there was more tubing time. As it stood, the seniors got about two and a half hours of tubing, however most wanted more. Overall the trip was a blast and the seniors are now awaiting their next big trip, GradNite!