Running to the Top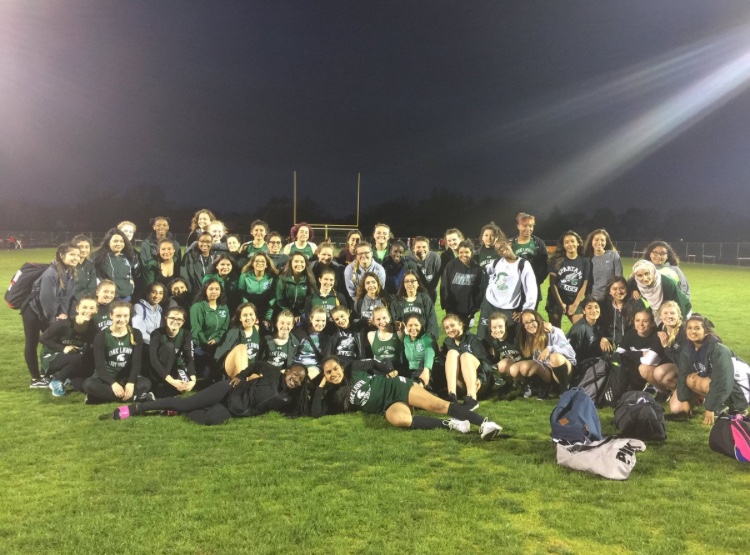 This year, the Girls Track and Field team had a very successful season. Over 20 freshman and sophomores joined the team. The team consisted. of over 70 girls on the team. Each and every athlete showed massive improvements at every meet. Practically every track meet, athletes were breaking their own personal records and setting new ones. In the beginning of the season, Coach Fiene made every athlete design a tile with a goal that they wanted to reach. With these goals made, several athletes were also able to break these tiles after reaching their goals.
Another major meet where the track team dominated was Reavis Relays. Reavis Relay is  an annual meet where even the throwers run a relay. At Reavis Relay  there We're plenty of  records broken from sprints, throws, distance and jumps.
This year's conference, hosted at Alan B. Shepherds High School, proved the culmination of success for our Girls Track team. The 4x400m relay sprinters were able to beat Coach Fiene's set time, a time that was determined by how long his speech was at last year's sports awards. Conference was the meet where plenty of athletes achieved their own personal goals. Over all, Junior Varsity earned 4th place in Conference and Varsity earned 3rd place.
The track team concluded with Sectionals at Lyons Township High School on Friday, May 11. Blessing Egbulefu got 5th place in the 200m dash, Abby earned 7th long jump, Kamryn Hendricks earned 4th triple jump, along with many other successes throughout sectionals. Madeline McGrath earned 1st place in pole vault, earning her a chance to compete at State on May 18th at Eastern Illinois University. Congrats Maddie! Overall, out track team tied for 8th place at Sectionals.
Come on out and join the Girls Track Team for the 2019 season! Hope to see you there!