Girl's Bowling Places 2nd in Conference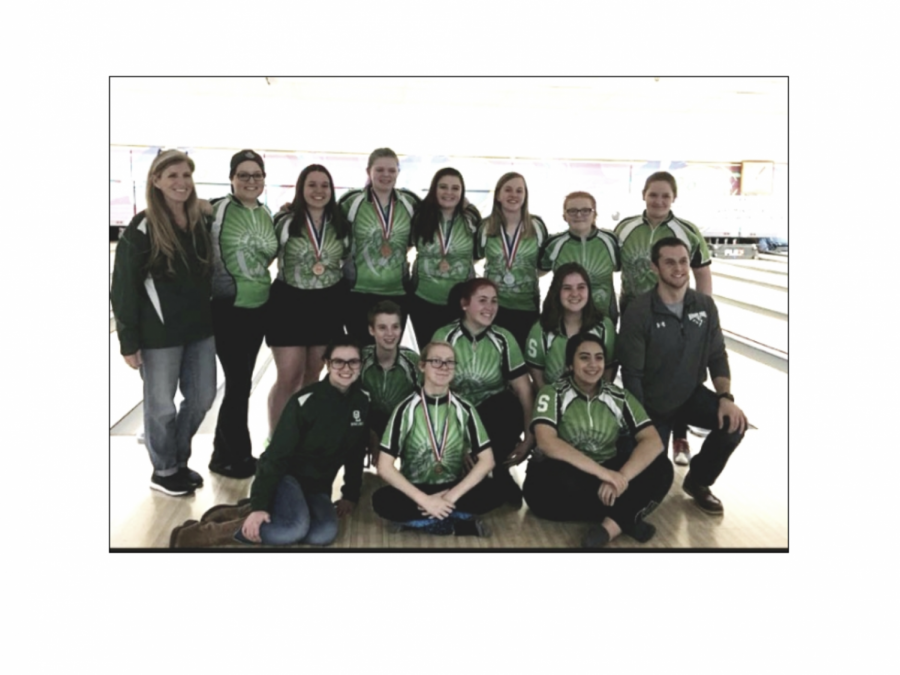 On Saturday, January 27th, the Oak Lawn Girl's Bowling played in the SSC Red Conference meet. The girls looked to win Conference after playing second on varsity the year before.
The fresh/Sop Team was made up of Kailey Dolan, Emma Garrett, Sabha Aladwan, and Jessica Sauerwein. Jessica, a sophomore, came out hot bowling a 197 in her first game. She averaged a 151.5 the rest of the day. Her final total was a 909, good for 4th place individually. Other honorable mentions are Kailey Dolan finishing 11th with a 813, Sabha Bowling a 136 in her final game, and Emma Bowling 121 in her second game.
Onto varsity, the morning was a battle for the Lady Spartans. The second game in the morning was a struggle only Bowling a 767 series. The Lady Spartans had a pep talking, trying to the finish the morning session on a high note. They bowled a 994 their third game. They were in second place after the half, trailing Richards by 130 pins. The cross town rivals played each other the first game after the half. Oak Lawn beat Richards by 40 pins that game, cutting the lead down to 90. The ladies let Richards extend the lead into the final game with 171 pins.
The girls didn't give up though. They rolled their highest game of the year with a 1021. After the scores were tallied up, Spartans got 2nd place, only missing the conference title by 4 pins. Individually 4 out of the 5 varsity players were all Conference. Veronika Sopczak placed 16th overall with a 972, Jayna Greiman 10th overall with 1052, Hailey Gershon 7th with 1070, Mia DiGrazia 6th with 1092, and Allison Hebel 2nd with 1212.
Oak Lawn Girl's Bowling heads to Calumet City at Castaway Bowl on February 3rd for the regional meet.