Spartan Leadership Conference
Hang on for a minute...we're trying to find some more stories you might like.
On Thursday, November 9th, many students attended the Leadership Conference hosted by Student Council and NHS. Students were selected by teams and clubs to represent them as leaders in the all day event.
To start off the day, leaders were put into small groups where they had their theme and made a cheer. Some of the themes included camouflage, skittles, and ninjas. The cheer was suppose to represent the leadership and include what their theme was. After that we moved around the school learning about bullying, a new app called "Clips" and we spoke our opinions on some topics.
The leaders then went to the assembly for the whole school that featured the guest speaker, Sam Glenn. Sam was a very motivated and thoughtful speaker who kept the whole school interested in his message. He used many metaphors and phrases that stuck with every single student. Once his presentation was over, he had one just for the leaders, continuing his message.
The small groups after lunch created a clips video of what they learned. We then followed that up by doing service hours. There was many different projects students can do for the hour and a half. Some of the projects were making blankets, raking leaves, or making thank you notes for veterans. Students enjoyed doing random acts of kindness for people who deserve it.
At the end of the day, we performed our cheers and reflected on the day. Students learned how to be better leaders don't only for school but also for their individual clubs/sports.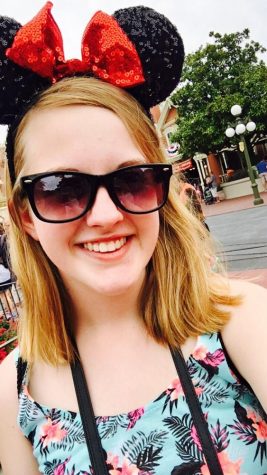 Allison Hebel, Staff Writer
My name is Allison Hebel and I am a senior. My hobbies include reading, writing, and watching sports. I am a part of bowling and NHS.