Lacing Up for The New Season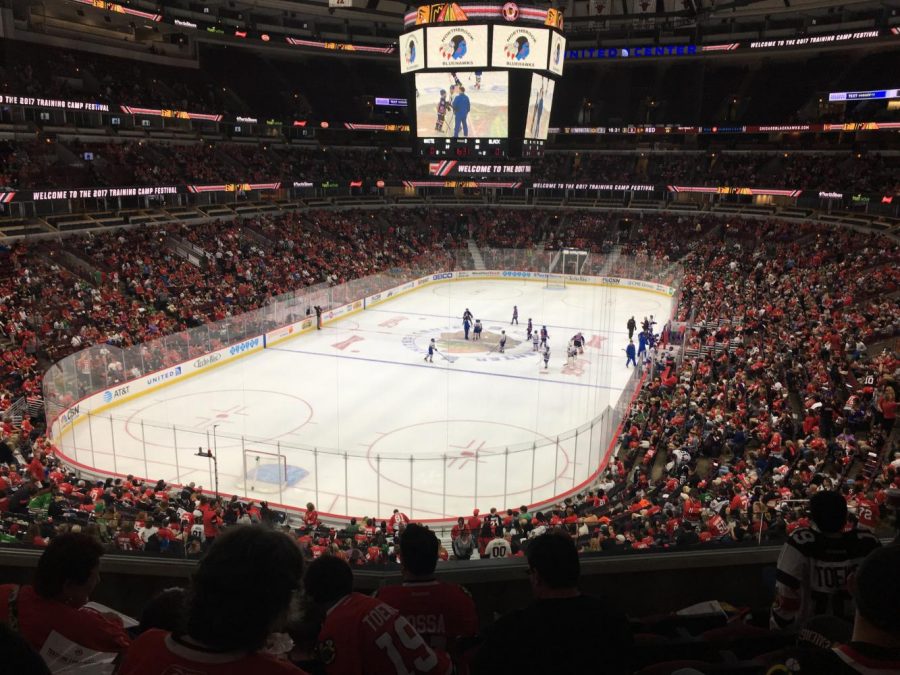 NHL hockey returns this year on October 5th for the Chicago Blackhawks this season. Their first game is against the back to back Stanley Cup Champions the Pittsburgh Penguins. The Blackhawks look forward to lacing up against the team who they envy.
This season will be one of new and also familiar faces. During the offseason the Blackhawks traded Artemi Panarin and Tyler Motte to Columbus for Brandon Saad and Anton Foresberg. Brandon Saad was with the Blackhawks back when the one the Stanley Cup in 2013 and 2015. He has been productive with the Blue Jackets but is ready for more offense with linemates Jonathan Toews and Richard Panik.
Also on the off-season the Blackhawks signed a one year contract with veteran Patrick Sharp. Coming off an injury, he is ready to get back to the good old days with his former team. He is looking to bounce back from the injury and create more offense with new rookies and also old teammates.
New faces are coming to the Blackhawks including rookie Alex Debrincat. Debrincat is coming off a record year in the OHL and looking to make the leap to the NHL. He has made the opening night roster, the first rookie from the OHL to jump up to the NHL from the Blackhawks since Patrick Kane. Also a new face is defenseman Connor Murphy who was traded here from the Arizona Coyotes. He is a great penalty killer and looking to help the core defenseman with the Hawks.