A Legendary Ending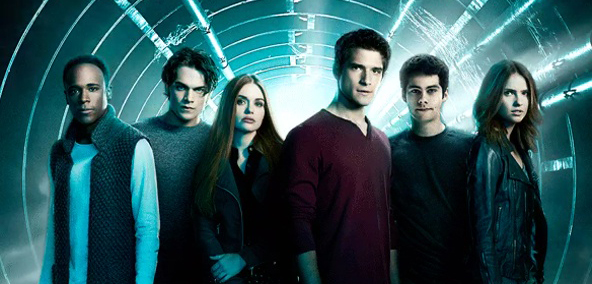 This month, an era ended. Beloved by millions of fans worldwide, the phenomenon known as Teen Wolf has had its farewell season come and go. Now that the show will no longer have new episodes and fans can only rewatch every episode ever aired, it's time to look back on six seasons of a show that caused so many heartaches and created many stars. Based around a teenage werewolf, the show touched many lives.
The series finale episode, titled "The Wolves of War" as a play on the Shakespeare quote from Julius Caesar, was a mixed bag. Now be careful, because spoilers for the episode are ahead.
The episode begins with a time jump. It isn't explained how far ahead the events of the scene are, which makes it a tad bit confusing. At the end of the episode, everything makes sense and fits like a jigsaw puzzle.
Back to seconds after the previous episode "Broken Glass" ended, fan favorite Stiles Stilinski, played by none other than Dylan O'Brien, and Derek Hale, played by Tyler Hoechlin, come to help save Scott McCall, the main protagonist played by Tyler Posey, and his friends from their armed assailants. This was probably one of the best scenes in the entire finale since Stiles had been fairly inactive most of season 6 and Derek hadn't been seen since season 4. It was revealed earlier this year that both characters would make an appearance this season and though it was a little disappointing to have it so late in the season, it was nonetheless perfect.
The rest of the episode was action-packed. Towards the end of the episode, all hope seemed lost as one pack member after the other fell, but everything worked out in the end. Speaking of the ending, it was great. It kept all of the major players of the pack and even introduced a new character into their lives. This could be a leeway into the spinoff supposedly in the works, but even if a spinoff does come of the beloved show, it's not slated to come out for many years to come. Though still far off, the spinoff could provide a silver lining to the dark cloud that is the end of the show.