Homecoming Horoscopes 2017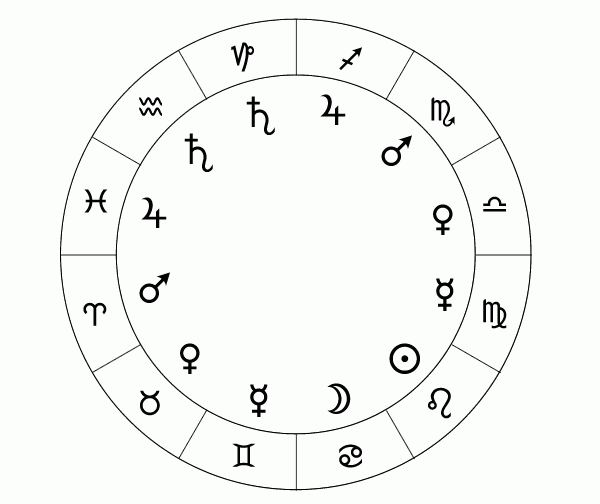 September 13, 2017
Filed under A & E
Hang on for a minute...we're trying to find some more stories you might like.
Homecoming Horoscopes 2017
By Jules Rollberg
Aries
March 21 – April 20
Your homecoming week experiences will be unique, if you participate, that is. The homecoming football game will be a bit chaotic, but enjoyable. Chances are you'll have an interesting story to tell others by the time you leave the school campus. As for the homecoming dance, it may not be the most fun experience, but it will help you realize who your true friends are.
Taurus
April 21 – May 21
Homecoming week is often stressful for you because you try too hard to have a good time. You try very hard to plan exactly how your week will go but that just sucks the fun out of it. For once in your life just relax. You don't have to be in control of everything in order for it to be great. Go with the flow and see where it takes you!
Gemini
May 22 – June 21
This homecoming week you will have a decision to make, and there will be multiple seemingly decent choices. They may be related to homecoming events, maybe not… You may feel like you're on the fence about what to do, but either way you'll be fine in the long run. Go with the choice you want people to agree with when you ask for their opinion.
Cancer
June 22 – July 22
You will soon need the courage to confront someone or something in order to get something you really want. Whether you want to ask that special someone to the Homecoming dance, or something else entirely, you need to be brave and stick up for what you want! You'll feel great about yourself if your confrontation goes well, and it will brighten up your week. If it doesn't work out, it's better to be rejected knowing you tried your best than be left guilty for never trying at all.
Leo
July 23 – August 21
Lately your mind has constantly been on other things. You're just not ready to give up summer and you'd rather daydream with your head in the clouds. But it's time to come back down to earth. Now would be a good time to focus on school and what's important, before your distant mind has consequences on your grades.
Virgo
August 22 – September 23
Thinking far ahead can be good in some cases, but if you think too far ahead, you'll become overwhelmed. Don't start worrying about something you can put off for a month if you have several things that need to be done tomorrow. Focus on what needs to be done first, and then relax. If you spend too much time planning out the future, you'll miss out on the present.
Libra
September 24 – October 23
You're excited because your birthday is coming up and it's your time to shine. Unlike everyone else, you're more excited for fall weather, warm sweaters, hot chocolate, and of course, Halloween! You're not buzzing about homecoming like your peers. You have a leg up, if you take advantage of the sharp focus you have right now, this next season will be awesome for you. Use it wisely!
Scorpio
October 24 – November 22
Adjusting from summer break to school can be difficult and definitely obnoxious. Things may seem chaotic at the moment but if you just pull through now and look back on it in the future, you'll realize that you're doing just fine. Be your own rock and pull through these crazy times. And most importantly, have some fun while you're at it!
Sagittarius
November 23 – December 22
Out of anyone else, you're the best at going with the flow. You're the most laid back, and you always seem to know what to do. But lately you've been falling off the ball. It's never a bad idea to have a plan. Write ideas down so you don't forget them. Keep track of yourself. It may seem like a hassle to plan things out instead of just doing them, but in the long run it'll make things easier.
Capricorn
December 23 – January 20
You don't really care about Homecoming that much, whether you don't like sports or you're just not into dances. You're the only one out of your friends that isn't going, but secretly you wonder what it'd be like if you went to that game, that dance, or that parade. So stop wondering, and go! People won't look down on you for it. Just go out and have fun for once, you won't regret it.
Aquarius
January 21 – February 19
Odds are, you're more worried about your social life right now than your personal responsibilities. You don't always have to be so serious, but it's bad to let your duties go just because you want to keep having fun. Get a routine, get those things done that have been on your to do list forever. Don't let yourself go.
Pisces
February 20 – March 20
People admire you for your optimism, especially in a time where everyone else is worried about something. Whether that thing is schoolwork, homecoming events, their social lives, or something else entirely, you're the cool, collected person who will be able to cheer up your friends. Use that power for good.