Spring Horoscopes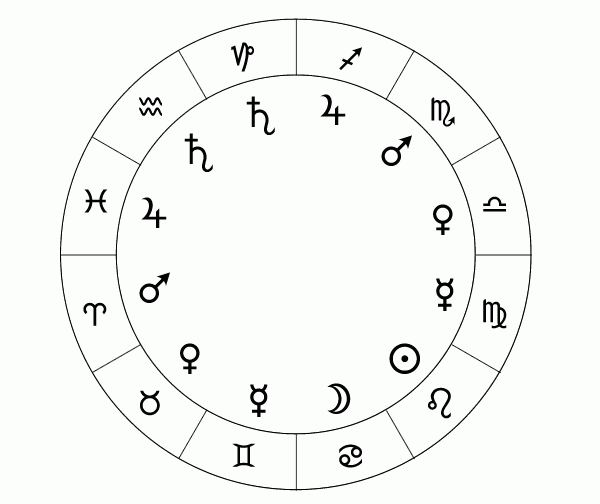 Hang on for a minute...we're trying to find some more stories you might like.
Spring Horoscopes
By Jules Rollberg
Aries
March 21 – April 20
In this time period of rebirth and change, try to pick up new hobbies this season. Outdoor hobbies in particular could possibly lead to meeting new people and finding something unexpectedly enjoyable.
Taurus
April 21 – May 21
As much as you like routines, don't stick to your winter routine this spring. Take whatever opportunities you can to learn more about nature and your own roots. These little adventures will be memorable for you. In other words, you won't regret exploring a little more than usual.
Gemini
May 22 – June 21
A good idea for you this season would be experimenting with arts and crafts. Even if you aren't the most creative or artistic person in the will, dipping your feet in this new puddle will certainly be exciting and fresh. And who knows, maybe you'll create something amazing!
Cancer
June 22 – July 22
Odds are, you've been paying attention to work and school more than anything else lately. This spring will provide opportunities for you to relax and focus more on what you want to do. It won't last for long though, so don't take this chance for granted!
Leo
July 23 – August 21
This season new dilemmas will pop up in your life, but fear not! With a clear mind and the ability to recognize the right decisions, you'll be able to solve these conflicts in no time!
Virgo
August 22 – September 23
This spring you will have to endure rigorous tests, both in and out of school. Some of these will standardized tests, while others will be testing your strength or character. Make sure you're prepared for these challenges.
Libra
September 24 – October 23
Springtime is an excellent time to change with the season. Do those little tasks you've been saying you'd do since last summer. Organize yourself. Take these few months as an opportunity to reinvent yourself as a better person.
Scorpio
October 24 – November 22
Spring is the perfect time to find new relationships and strengthen the older ones. Get in touch with an old friend, spend some time with your family, talk to that one person you've been too afraid to strike up a conversation with, get the courage to confess to that special someone. These are ways you can learn more about the people around you and come out on top in the end.
Sagittarius
November 23 – December 22
This season, get in touch with a new side of you. It would be great to get back into old interests or try something entirely new. Either way, by the end of this season you will come out knowing something new about yourself.
Capricorn
December 23 – January 20
This time of year will bring success your way. All of the hard work you did this year will pay off in a surprising way. That doesn't mean you should become lazier, but you should definitely take time to enjoy little victories as they come your way.
Aquarius
January 21 – February 19
You wish that winter never ended, and not just because your birthday falls around that time. You're not ready for this season's drastic weather changes and it's stressing you out quite a bit. So relax. Before you know it, it'll be winter again. But for now, live in the moment and not the past.
Pisces
February 20 – March 20
This spring will be a blast for you, especially since it's your time of the year right now. When Pisces rules, you know for a fact that things will be rather chaotic, but fun. So it back and soak it up!