Halloween Horoscopes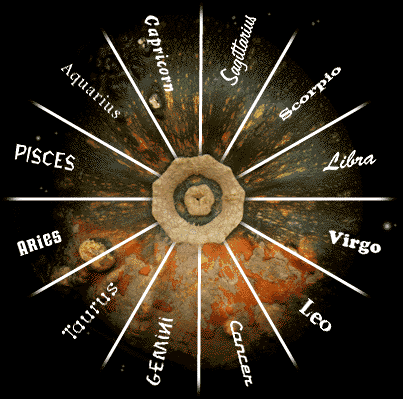 Hang on for a minute...we're trying to find some more stories you might like.
Halloween Horoscopes
By Jules Rollberg
Aries
March 21 – April 20
We know Halloween is your favorite holiday, just don't go too overboard on the candy, otherwise you might as well have a sugar hangover on November 1st.
Taurus
April 21 – May 21
You're set on going trick or treating, or whatever you traditionally do for All Hallows' Eve, but maybe you should try something new. Think outside of the box!
Gemini
May 22 – June 21
No matter how bad the weather is this Halloween, you should still appreciate your spooky evening, otherwise it might be gone before you know it.
Cancer
June 22 – July 22
Don't stress out too much about your costume! I'm sure it will look great, whether you're going out trick or treating or heading over to a costume party. It will look flawless.
Leo
July 23 – August 21
As the competitive Leo, odds are you're hitting as many houses as possible to get the most candy. Instead of worrying about your competition, try to just enjoy Halloween for what it is. After all, time flies faster when you're having fun!
Virgo
August 22 – September 23
Take a nice sip of hot chocolate and relax, because to you, Halloween is all about relaxation. Try watching some Halloween classics, and if horror isn't your thing, then I suggest finding some of your favorite nostalgic movies.
Libra
September 24 – October 23
Scorpio may be in the spotlight now, but you still have time to steal the show! Make Halloween count by doing something so outrageous and fun that you'll never forget!
Scorpio
October 24 – November 22
Crack out your bowl of candy, bring out the horror movies, adorn yourself with Halloween garb, because it is time to celebrate! Revel in your favorite Halloween pastimes, and get ready for your birthday, because both events are right around the corner!
Sagittarius
November 23 – December 22
You may be going to a great party this Halloween, but don't party too hard. Bad decisions are scarier than any ghost.
Capricorn
December 23 – January 20
Odds are, as a Capricorn, you're more of a winter fan. But fear not, once Halloween passes, it'll get as cold and brush as you desire.
Aquarius
January 21 – February 19
You may feel too old to celebrate Halloween in certain ways, but that doesn't mean there's no options left. If you think hard enough, you'll come up with the ideal way to revive that Halloween magic!
Pisces
February 20 – March 20
You've been working your butt off , and you don't need horoscopes to know that Halloween is your escape. Do whatever you can to have fun, and go with the flow. You deserve a break, and although Halloween is on Monday, time is only an illusion anyway. Go have fun!