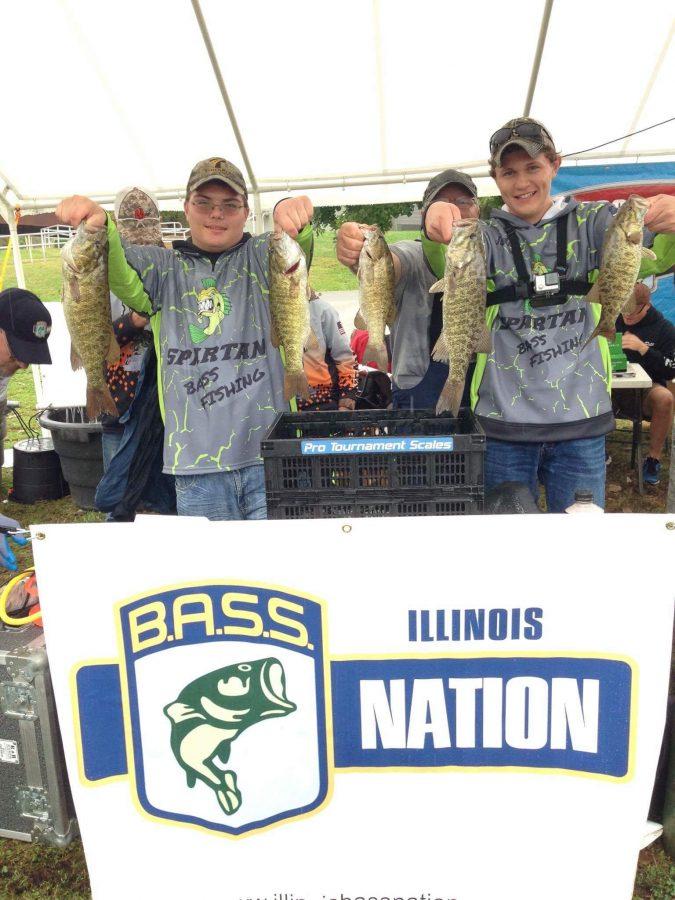 OLCHS'S Bass Fishing team started off to a fin-tastic start! Last Saturday, October 5th, 17 schools came out to the 2016 Rayjus outdoors – Oak Lawn High School Bass Tournament to fish the Illinois river down in Morris IL. Over 90 high school anglers woke up at sunrise to compete on this cloudy damp day.
Members from the team started at around 7:30 am and fished their heart out until their check time at 1pm. Some would say the day had the most perfect conditions to fish. It had an overcast, mild weather, and off and on showers. After working hard on the water, they all had to come back to the launch for the weight in.
Each team began coming up with what they had caught, beginning to put things into perspective for the rest of the crowd. One by one they started going up. "Minooka [High School] set the bar high, but I felt confident that we had it from the start." Says sophomore, Bart Rafacz.
Frank Arellano, Billy Hennessy, Patrick Lockhart, and Jake Januschik all got an amazing 1.64lbs coming in 17th! Garrett Kendall and Zach Jurkovic got an outstanding 3.17lbs coming in 10th!
Eventually, as the weigh in went on, they got down to a specific duo, Justin Sullivan and Bart Rafacz. Together they got a total weight of 9.6lbs! Coming in 1st place and scoring themselves their first win of their season!
"I couldn't of been more proud for the work the boys did out there on how they fished clean all day with a calm positive attitude and landing every bite that they got." Says boat driver, John Neubauer.
In the end, all of OLCHS's Bass Fishing team members did such an astonishing job this tournament. We can only expect more out of this team as the season continues!